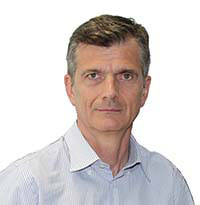 Alberto Leardini
Rizzoli Orthopedic Institute, Italy
Design and Manufacturing of Custom-made Implants in an Orthopedic Centre
He is Director of the Movement Analysis Laboratory, Istituto Ortopedico Rizzoli - Bologna (Italy). He received the Doctor of Philosophy (DPhil) in Orthopaedic Engineering at the University of Oxford. His initial research focused on methodological issues and clinical applications of human motion analysis. His interests evolved then to three-dimensional videofluoroscopy, radiostereometry, and computer assisted surgery. He also made fundamental progresses on the mechanical modelling and prosthesis design of the ankle joint, and his original total ankle replacement is implanted with successful clinical and functional outcomes. He is now exploiting medical imaging, including modern weight-bearing CT, and additive manufacturing and for custom-design of orthotics and orthopaedic implants. He is author of 220 papers in peer-review journals (H-index 43; 11500 citations – SCOPUS April 2021) and of 4 international patents.
He has served on many national and international scientific communities: he has been President of the Società Italiana di Analisi del Movimento in Clinica (SIAMOC), of the Technical Group 3-D Analysis of Human Movement (3DAHM) and of the Italian Digital Biomanufacturing Network (IDBN), and in the Research Committee of the European Foot and Ankle Society (EFAS). He is in the Steering Group of the International Foot & Ankle Biomechanics community (i-FAB) since the foundation, and more recently in the Scientific Board of the International Weight Bearing CT Society (IWBCTS). He is now President-elect of the International Society of Biomechanics (ISB).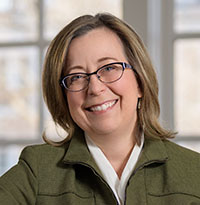 Dawn Elliott
University of Delaware, USA
Multiscale Mechanics of Musculoskeletal Tissues
Dawn Elliott is the Blue and Gold Professor of Biomedical Engineering at the University of Delaware. She is the director of the NIH-funded Delaware Center for Musculoskeletal Research. Dr. Elliott was the founding chair of the BME department at Delaware from 2011-2020. Prior to joining Delaware, she spent 12 years in the University of Pennsylvania's Departments of Orthopaedic Surgery and Bioengineering. Dr. Elliott's group studies damage and treatment of orthopaedic tissues including disc, meniscus, and tendon. Her multi-scale approach, from the entire joint-level, to the tissue-scale, and to the microscale, integrates mechanical testing, mathematical modeling, and multi-modal imaging. Dr. Elliott has had continuous NIH funding as Principal Investigator since 2001, with over $30M in funding. She has published over 160 peer-reviewed publication, which have garnered 13,000 citations for an h-index of 63. Dr. Elliott earned a Ph.D. in bioengineering from Duke and a B.S. in mechanical engineering from Michigan. She was awarded the American Society of Mechanical Engineers (ASME) Van C. Mow Medal for significant contributions to the field of bioengineering, and the inaugural Orthopaedic Research Society (ORS) Outstanding Achievement in Mentoring Award in 2015. In 2019 was awarded the inaugural ORS Adele L. Boskey Award for sustained commitment to mentorship and a track-record of impactful research. In 2020 she was awarded the ASME Robert Nerem Medal for mentorship and education. Dr. Elliott is a Fellow of the American Institute for Medical and Biological Engineering (AIMBE) and of ASME. She was president of the Biomedical Engineering Society 2018-2020.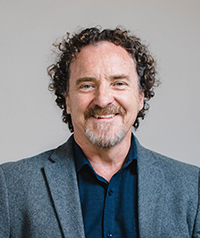 Justin Cooper-White
The University of Queensland, Australia
Mechano-intervention: Elucidating Drivers of Stem Cell Fate for Enhanced and Targeted Tissue Rejuvenation
Professor Justin J. Cooper-White currently holds the positions of Head of School and Professor of Bioengineering in the School of Chemical Engineering (UQ), Senior Group Leader in the Australian Institute for Bioengineering and Nanotechnology (UQ), Director of the Australian National Fabrication Facility - Queensland Node (ANFF-Q), Co-Director of the UQ Centre in Stem Cell Ageing and Regenerative Engineering (UQ-StemCARE), and Editor-in-Chief of APL Bioengineering (American Institute of Physics Publishing (New York)). Prof. Cooper-White has over 230 journal papers in high impact journals in the field of Bioengineering (including Nature, ACS Nano, Science Advances, Nature Communications, Nature Protocols, Nature Microbiol., Biomaterials, Lab on a Chip, Cell Stem Cell, Stem Cells Trans. Med., Integrative Biology and APL Bioengineering). He has produced 6 Worldwide patent families that have reached National Phase Entry (in USA, Europe, and Australia) and been commercialized in the areas of formulation design for agriproducts, microbioreactor arrays and tissue engineering scaffolds. He has received numerous awards and fellowships, including most recently Fellow of the International Union of Societies for Biomaterials Science and Engineering (IUSBSE, 2020), CSIRO Office of the Chief Executive Science Leader Fellowship (2013-2018), and the NHMRC Marshall and Warren Award for Research Excellence (2015-16). His research focuses on understanding the role of microenvironmental cues (primarily on those mechano-related) on stem cell commitment and tissue genesis, and the critical roles that stem cells and their niches play in systemic losses of tissue and organ function as we age. His team applies this understanding to develop biomicrodevices, engineered surfaces and advanced scaffolds for cell therapy and engineering tissue replacement or repair, and more recently, nanoparticles for targeted rejuvenation of our aged tissues.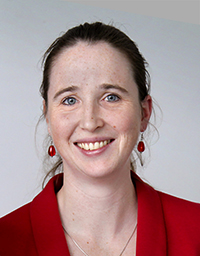 Liesbet Geris
University of Liège, Belgium
From a Skeletal Cell Atlas to Optimized Tissue Engineered Osteochondral Implants using In Silico Technologies
Liesbet Geris is Professor in Biomechanics and Computational Tissue Engineering at the university of Liège and KU Leuven in Belgium. Her research focusses on the multi-scale and multi-physics modeling of biological processes. Together with her team and their clinical and industrial collaborators, she uses these models to investigate the etiology of non-healing fractures, to design in silico potential cell-based treatment strategies and to optimize manufacturing processes of these tissue engineering constructs. Liesbet is scientific coordinator of the Prometheus platform for Skeletal Tissue Engineering (50+ researchers). She has edited several books on computational modeling and tissue engineering. She has received 2 prestigious ERC grants (starting in 2011 and consolidator in 2017) to finance her research and has received a number of young investigator and research awards from the in silico and regenerative medicine communities. She is a former member and chair of the Young Academy of Belgium (Flanders) and member of the strategic alliance committee of the Tissue Engineering and Regenerative Medicine Society. She is the current executive director of the Virtual Physiological Human Institute and in that capacity she advocates the use of in silico modeling in healthcare through liaising with the clinical community, the European Commission and Parliament, regulatory agencies (EMA, FDA) and various other stakeholders. Besides her research work, she is often invited to give public lectures on the challenges of interdisciplinarity in research, women in academia and digital healthcare.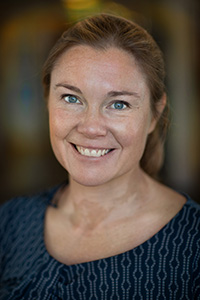 Hanna Isaksson
Lund University, Sweden
Unravelling the Biomechanics and Mechanobiology of Achilles Tendon Regeneration through a Combined Multimodal and Multiscale Strategy​
Dr Hanna Isaksson is a full professor at Lund University, Sweden since 2018. Her research area is broadly in musculoskeletal biomechanics and mechanobiology, focusing on functional imaging and statistical shape modeling of bone, characterization of bone damage and fracture mechanisms as well as on improvement of bone quality during fracture repair. She is also interested in tendon biomechanics and mechanobiology, especially how loading affects the repair process after Achilles tendon ruptures. The research includes both experimental and computational studies. For more details on the research being done in the Biomechanics group, please visit the research pages.
Prior to joining Lund University in 2011 as an assistant professor, Dr Isaksson spend three years as a post-doctoral researcher at the Biophysics of Bone and Cartilage research group, University of Eastern Finland, working on experimental methods to determine bone quality in metabolic bone diseases, primarily osteoporosis. She obtained her PhD in Biomedical Engineering from Eindhoven University of Technology, the Netherlands, in a collaborative project with the AO Research institute in Davos, Switzerland. The project focused on mechanobiological modeling of bone fracture repair.
She has authored over 130 peer-reviewed scientific papers, is a member of the Swedish Young Academy and previous president of the Swedish Society of Biomechanics and previous vice-president of the European Society of Biomechanics. Her full publication lists can be found at the tab above, or on google scholar.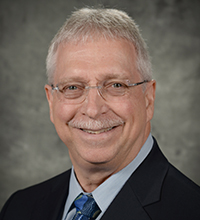 Kenton R. Kaufman, Ph.D., P.E.
Mayo Clinic, USA
Experimental Validation of Models for Musculoskeletal Reconstruction
Dr. Kenton R. Kaufman is the W. Hall Wendel Jr Musculoskeletal Research Professor, Professor of Biomedical Engineering, Director of the Motion Analysis Laboratory, and Consultant in the Departments of Orthopedic Surgery, Physiology and Biomedical Engineering at Mayo Clinic. He is a registered professional engineer. His primary research focus is musculoskeletal rehabilitation science.
Dr. Kaufman currently serves on the Medical Advisory Board for the American Orthotic and Prosthetic Association and the Research Advisory Board for Shriners Hospitals for Children. He is a member of Gait and Posture, and Prosthetic and Orthotics International editorial boards. He has served on the National Advisory Board for Medical Rehabilitation Research and the National Advisory Council for Nursing Research at the National Institutes of Health. Dr. Kaufman is a Past President of the American Society of Biomechanics. He is a founding member and Past President of the Gait and Clinical Movement Analysis Society. He is a Fellow in the American Institute for Medical and Biological Engineering, American Society of Biomechanics, American Society of Mechanical Engineers, and International Society of Biomechanics.
Dr. Kaufman has received numerous awards and honors for his work, including the American Society of Biomechanics (ASB) Borelli Award for outstanding career accomplishment, ASB Goel Award for Translational Biomechanics, ASB Young Investigator Award, Excellence in Research Award and the O'Donoghue Sports Injury Research Award from the American Orthopedic Society for Sports Medicine, Clinical Research Award from the American Academy of Orthopedic Surgeons, Research Award from the American Academy of Orthotists and Prosthetists, three Best Scientific Paper Awards from the Gait and Clinical Movement Analysis Society, Frank Stinchfield Award from The Hip Society, John Charnley Award from The Hip Society, John Insall Award from The Knee Society, Thranhardt Award from the American Orthotic and Prosthetic Association, and Clinical Biomechanics Award from the International Society of Biomechanics.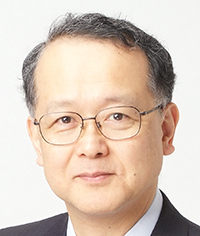 Takeo Matsumoto
Nagoya University, Japan
Microscopic Estimation of Mechanical Environment in Soft Biological Tissues to Elucidate Biological Response Driven by Force and Deformation
Takeo Matsumoto received his BS and MS from the Department of Precision Machinery Engineering at the University of Tokyo in 1983 and 1985, respectively, and PhD from the Division of Biomedical Engineering at Hokkaido University in 1988. He then joined the Research Institute of Applied Electricity at Hokkaido University as a research associate and was a visiting scholar at Georgia Institute of Technology in 1991-2. In 1993, he moved to the Department of Mechatronics and Precision Engineering at Tohoku University as a research associate and then an assistant professor. In 1996, he became an associate professor. In 2002, he moved to the Department of Mechanical and Systems Engineering at Nagoya Institute of Technology as a professor. After 14 years of professorship at Nagoya Institute of Technology, he moved to Nagoya University as a professor in 2016, and became a professor emeritus at Nagoya Institute of Technology. He has been a program officer at the Japan Society for the Promotion of Science (2004-7), the chair of the Bioengineering Division of JSME (2010), a member of World Council of Biomechanics (2010-22), and the president of Asian-Pacific Association for Biomechanics (2013-21). His research interests lie in vascular, cellular, and developmental biomechanics especially on the aspects of mechanical adaptation and mechanotransduction, as well as development of new manufacturing techniques utilizing morphogenesis of biological tissues and development of diagnostic devices for atherogenesis. He is an author of more than 135 peer-reviewed articles and more than 20 book chapters, and is an associate editor of BioMedical Engineering OnLine.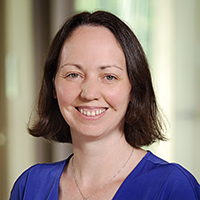 Celeste Nelson
Princeton University, USA
What can Transcriptomics Teach us about Mechanobiology?
Celeste M. Nelson is the Wilke Family Professor in Bioengineering and a Professor of Chemical & Biological Engineering and Molecular Biology at Princeton University. She earned S.B. degrees in Chemical Engineering and Biology at MIT in 1998, a Ph.D. in Biomedical Engineering from the Johns Hopkins University School of Medicine in 2003, followed by postdoctoral training in Life Sciences at Lawrence Berkeley National Laboratory until 2007. Her laboratory specializes in using engineered tissues and computational models to understand how mechanical forces direct developmental patterning events during tissue morphogenesis and during disease progression. She has authored more than 150 peer-reviewed publications. Dr. Nelson's contributions to the fields of tissue mechanics and morphogenesis have been recognized by a number of awards, including a Burroughs Wellcome Fund Career Award at the Scientific Interface (2007), a Packard Fellowship (2008), a Sloan Fellowship (2010), the MIT TR35 (2010), the Allan P. Colburn Award (2011), a Dreyfus Teacher-Scholar Award (2012), a Faculty Scholar Award from the Howard Hughes Medical Institute (2016), and a Mid-Career Award from the Biomedical Engineering Society (2019).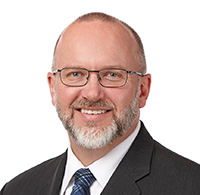 Craig A. Simmons
University of Toronto, Canada
Multifactorial Optimization of Mechanobiological Responses for Stem Cell Bioprocess Development
Craig Simmons is the University of Toronto Distinguished Professor of Mechanobiology in the Department of Mechanical and Industrial Engineering and the Institute of Biomedical Engineering. He also serves as the Scientific Director of the University of Toronto Translational Biology and Engineering Program in the Ted Rogers Centre for Heart Research and as Co-Director of TRANSFORM HF, a strategic initiative in digital health innovations to address inequities in heart failure care. Dr. Simmons received his Ph.D. in Mechanical and Biomedical Engineering from the University of Toronto in 2000, and then completed postdoctoral fellowships at the University of Michigan (2000-2002) and University of Pennsylvania (2002-2004) before returning to the University of Toronto as faculty in 2005. Dr. Simmons leads a talented group of researchers and students to discover new treatments for heart valve, heart muscle, and blood vessel diseases, including strategies to regenerate cardiovascular tissues using stem cells and biomaterials. His group also creates novel microfluidic platforms to model vascularized tissues and organs for improved drug testing. He is an elected Fellow of the Biomedical Engineering Society, the American Institute for Medical Biomedical Engineering, the Engineering Institute of Canada, and the Canadian Society for Mechanical Engineering. He was a member of the BMES Board of Directors from 2017-2020 and the North American Vascular Biology Organization Education Committee from 2018-2021 and currently serves on the editorial boards of ACS Biomaterials Science & Engineering and Cardiovascular Engineering & Technology. He is the recipient of several research and teaching awards, including the Canada Research Chair in Mechanobiology, the 2015 CP Has Heart Cardiovascular Award from the Heart and Stroke Foundation of Canada, the 2017 Ontario Professional Engineers Engineering Medal for Research & Development, and the 2017 Northrop Frye Award awarded by the University of Toronto for excellence in linking teaching and research.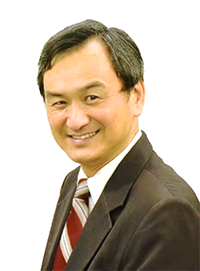 Fong-Chin Su
National Cheng Kung University, Taiwan
Robotics for Rehabilitation of Hand Function
Fong-Chin Su is the Executive Vice President and Distinguished Professor of Biomedical Engineering, National Cheng Kung University, Immediate Past President of World Association for Chinese Biomedical Engineers, and Councilor of World Council of Biomechanics (2014-26).
With regard to professional activities, he is former Co-Editor-in-Chief, Biomedical Engineering OnLine (Springer Nature, 2014-20), Co-Editor-in-Chief, Journal of Medical and Biological Engineering (Springer, 2015-2020), Deputy Minister of Science and Technology, Taiwan (2017/02-2018/07), CEO of Taiwan Biomedical Development Board (2017/02-2018/07), Founding Director of Medical Device Innovation Center (2011-17), NCKU, President of Taiwanese Society of Biomedical Engineering (2011-14), President of Taiwanese Society of Biomechanics (2002-03), and Executive Councilor of the Taiwan Industrial Technology Association (2002-16).
Dr. Su has received several honors and awards including Life Achievement Award, Taiwanese Society of Biomechanics (2018), National Industrial Innovation Award (2017), AIMBE Fellows (2016), Fellow of International Academy of Medical and Biological Engineering (IAMBE, 2013), Han Wei Medal Taiwanese Society of Biomedical Engineering (2015), and You-Li Chou Medal, Taiwanese Society of Biomechanics (2007).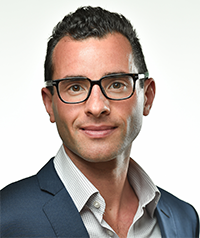 Josué Sznitman, Dr. Sc.
Technion - Israel Institute of Technology, Israel
Revisiting Respiratory Transport Phenomena with Advanced Preclinical in Vitro Pulmonary Platforms
Josué Sznitman is a Swiss, French and Israeli national. Sznitman graduated from MIT with a BSc in Mechanical Engineering (2002), followed by a Dr. Sc. (2008) from the ETH Zurich. In 2008, Sznitman joined the University of Pennsylvania as a Postdoctoral Fellow and moved to Princeton University as a Lecturer and Research Associate, appointed by the Princeton Council of Science & Technology. He joined the the Technion in October 2010 as a tenure-track Assistant Professor and was promoted to Associate Professor with tenure in 2016.
Despite his young age, he has established himself as a leading figure in respiratory transport phenomena and pulmonary physiology, with a focus on drug delivery to the lungs including inhalation therapy. Positioned at the interface between engineering and biology, his research integrates advanced in vitro (e.g. microfluidic lung-on-chips) and in silico methodologies to devise bioengineered lung models. His innovative approaches challenge the underpinnings of respiratory therapy and break away from traditional paradigms of pulmonary drug deliverySznitman has published over 80 peer-reviewed articles and is a co-inventor on several patents. He is an associate editor for the Journal of Biomechanics (Elsevier), Clinical Biomechanics (Elsevier) and Frontiers in Bioengineering & Biotechnology and serves as a member of the Editorial Board of Biomicrofluidics (AIP). Among his accolades, Sznitman was awarded the Young Investigator Award (2015) by the International Society of Aerosols in Medicine (ISAM) for a researcher under 40 and most recently the 2018 Emerging Scientist Award in Drug Delivery to the Lungs (The Aerosol Society, UK). His recent dissemination activities have included Webinars and the opportunity to deliver a TEDx Talk (2019) titled "From race cars to the lungs" (available at: https://youtu.be/7IDfqlvWSU8).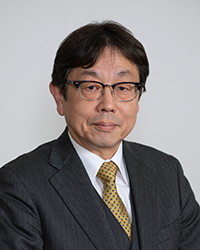 Shigeo Wada
Osaka University, Japan
Realistic simulation in computational biomechanics: Connection between theoretical analysis and real phenomenon
Shigeo Wada received his Master and Doctor degrees in Mechanical Engineering from Osaka University in 1988 and 1991, respectively. After working at the Department of Mechanical Engineering in Ryukoku University, the Research Institute for Electronic Science in Hokkaido University and the Department of Bioengineering and Robotics in Tohoku University, he is currently a Professor at the Department of Mechanical Science and Bioengineering, and a Dean of School of Engineering Science at Osaka University. He has been carrying out computational and experimental analyses for the blood flow, mass transport, fluid structure coupling, organ, tissue and cellular deformation in the respiratory and cardiovascular systems. He has developed various computational approaches such as image-based simulation of the cardiovascular and airway flow, large-scale simulation of the multiple red blood cell flow, molecular dynamics simulation of the cell membrane, data assimilation of blood flow, and rule-based simulation for the progression in vascular diseases, aiming to establish personalized medical support technology.